Our Presenters
Susana Sorí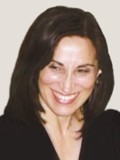 Since 1991, Susana Sorí has presented interactive talks, workshops and courses to support the well-being of the general public, health care and healing professions. Many of these events have been approved for continuing education hours by Florida State Boards.
Established energy medicine practitioner, speaker and educator, Susana Sorí tells us, "I was searching for spirituality in books and wasn't finding the answers I needed for my soul, so I left on a quest to find the truth."
That quest deepened her roots in yoga mysticism and native healing paths. Established in the Q'ero healing tradition of the high Andes of Peru, Susana has also spent years under direct guidance and mentorship of living masters of Kashmir Shaivism and Vedanta. She's earned her place and trust with both disciplines, qualifying her to certify yoga teachers, oversee learning centers and offer workshops to the general public as a certified teacher for the Institute for Energy Medicine. "For over 30 years, the gift of both mentorships has been the ability to support the healing process of my clients and students at the deepest levels," says Susana.
Many of Susana's workshops are approved by the Florida State Boards to offer continuing education hours for healing professionals in social work, nursing, mental health, family counseling, clinical nutrition, midwifery and psychology. She has taught in Australia, Canada, the Caribbean, England, Mexico, Spain, and throughout the US.
Susana Sorí's clients range from executives to doctors to performers and artists. It is not a surprise that she has successfully re-birthed the creative spirit in her clients because, in addition to her speaking, coaching and healing work, she is a recognized visual artist in her own right, with work in several international public collections.

Roman Oleh Yaworsky
Over the past decade, Roman has created workshops and interactive courses that take students to a deeper understanding and appreciation of diverse subjects. He is known for an engaging and dynamic personal style that draws on his very comprehensive background in the sciences, art, healing and spiritual traditions.
Roman Oleh Yaworsky is an established energy medicine practitioner, spiritual coach and educator, with a depth of experience in the shamanic and healing traditions of both the East and West and transformational yogic practices. He is also a master astrologer with an international clientelle.
For over 20 years, Roman has brought an eclectic background to his students and clients. Initiated in the Q'ero healing tradition of the high Andes of Peru, he has also been a student of living masters in Tibetan Buddhism and Kashmir Shavism. Roman's formal degrees in Medical Illustration and Biochemistry have extended his ability to bridge inner knowledge with the concise and practical knowledge and stance of modern science.
His book, Being Centered pioneered a fundamental sea change in our outlook towards healing. It established the critical difference between feelings and emotions, and the mechanism that initiates our disconnection from our core. Being Centered is available through Amazon.com and from SpiritUnleashed.com
Roman's original courses and workshops have been approved for continuing education units for many of the health care and healing professions, including social work, nursing, mental health and family counseling in Florida. He has given workshops in Toronto, Boston and Miami.